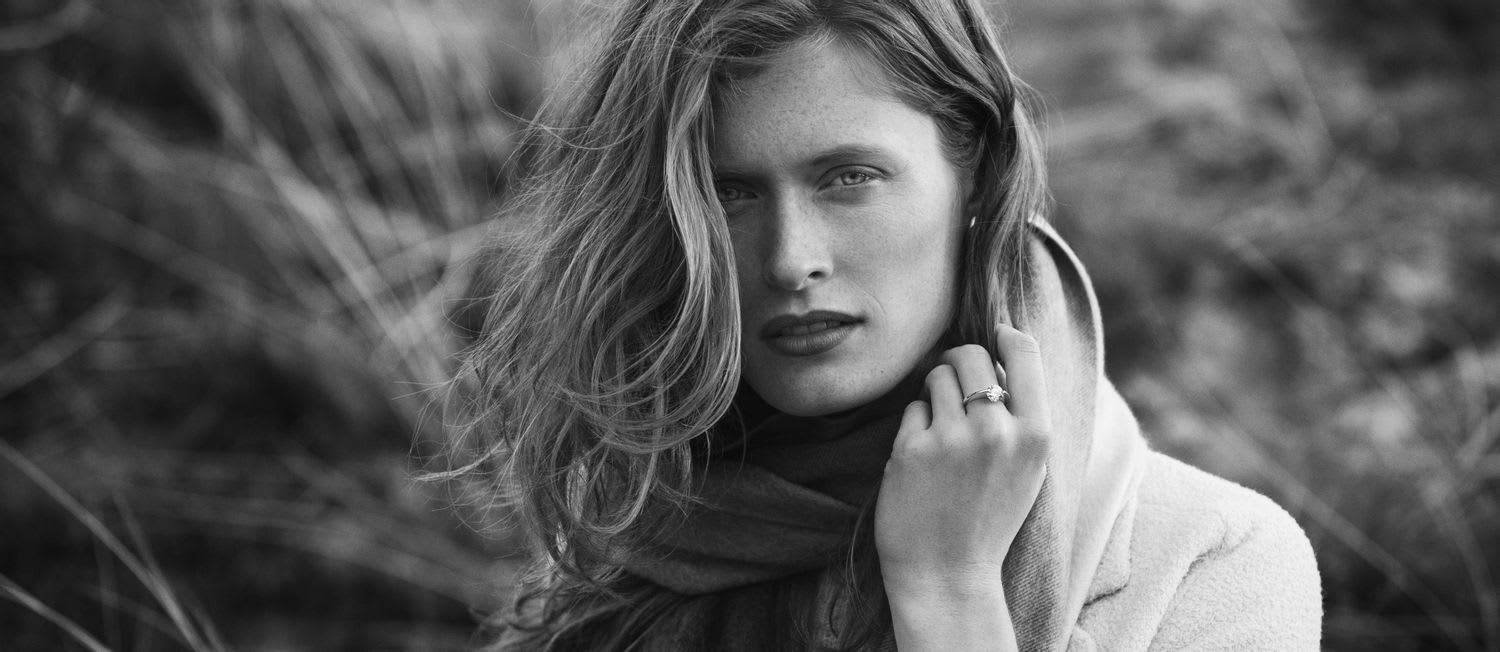 SCHAFFRATH
Unique jewellery since 1923
SCHAFFRATH stands worldwide for unique and premium diamond jewellery Made in Germany. Since 1923 and today in the fourth family generation, everything at SCHAFFRATH has revolved around diamonds. Consequently, its not surprising that the presentation and effect of diamonds in the jewellery is studied with great care. Patented jewellery concepts and jewellery with magical charisma bear testimony to this.
Light & Movement
"The interaction of movement and light is the secret to the unique sparkle of a diamond."

Christian Schaffrath, Diamond expert and SCHAFFRATH Managing Director
SCHAFFRATH patented Liberté® Rings 18k gold with free-moving diamond. Ref.: L1062
Everything but compromises!
The "L1062" ring from the Liberté® series by SCHAFFRATH is solid and delicate at the same time; elegant, yet immediately catches the eye. Perfect for people who want everything – and can have it all.

THE RING L1062
Small sparkling diamonds frame the ""L1062" ring. The ring is made of solid white, yellow or rose gold and crowned with a free-moving diamond whose inner fire is hard to beat. The ample proportions and delicate elements blend smoothly into one other, harmonising despite the apparent differences. And, thanks to the meticulous work during its development, wearing this opulent piece of jewellery feels-pleasantly light and effortless. 
THE MANUFACTORY 
SCHAFFRATH, the traditional Hanau-based company, is one of the country's most innovative diamond jewellery manufactories with an international appeal. It represents maximum diamond expertise, excellent quality of materials, traditional craftsmanship and a high recognition value of jewellery design. Founded in 1923, the family business is now managed by the fourth generation of the family. From design to production and shipment, everything at SCHAFFRATH is still under one roof. The diamond-set rings, necklaces, bracelets and earrings, some of which have won awards, go directly from Hanau to national and international customers. The company logo features the unicorn, which stands for ""grandeur, strength and aesthetics"", and only uses gemstones of certified conflict-free origin and almost entirely recycled precious metal."
The diamond ring with magical mirror setting
Seduction succeeds the best with a lot of passion – that is something that is well-known at SCHAFFRATH. Since 1923 already, our heart has been beating for one thing only – diamonds. Our jewellery collection CALLA grandly produced an extraordinary solitaire ring, in every regard. The diamonds appear as if they were floating and also regarding commercial success, CALLA is setting out for an absolute high. Unique things happen when extraordinary design meets the highest level of craftsmanship.