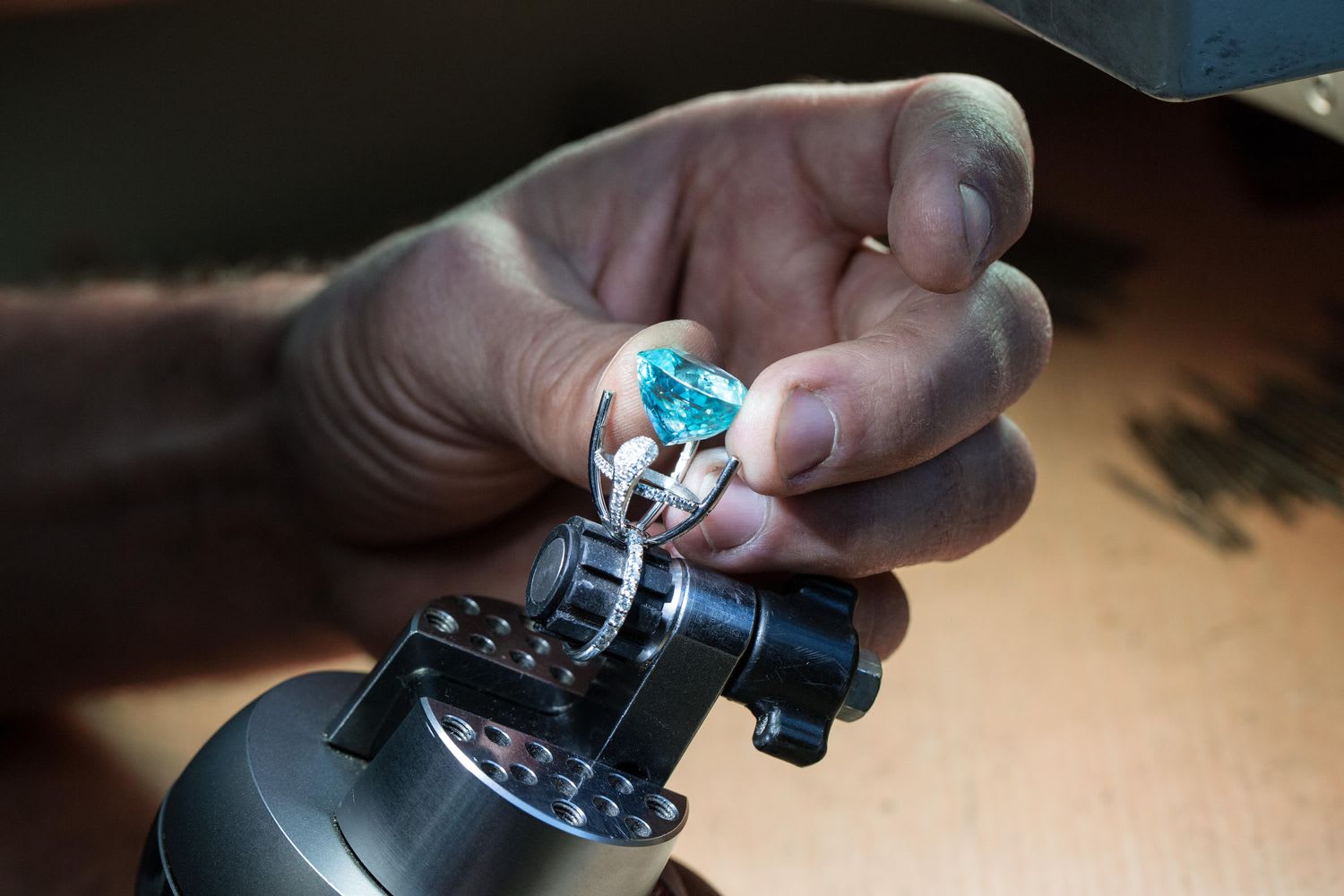 Jewellery-making with a long tradition
We invite you to get to know more about our jewellery-making process. Our experienced jewellery-makers fashion our exquisite jewellery at the Bucherer ateliers in Lucerne. They bring the art of jewellery-making to life and pass on this traditional craft to the next generations, from jewellery design through to finishing.
Jewellery design
How our designers create innovative jewellery
Youtube videos are deactivate, please enable cookies to use youtube.
Jewellery design since 1888
Jewellery design is the first step in our jewellery-making process. Everything begins with a sketch in which creative ideas are brought to life on paper. Our jewellery designers always combine tradition with the spirit of the times. They lay the foundations for all subsequent stages in Bucherer's jewellery-making process.
The goldsmith's art
How our master craftsmen fashion jewellery with great passion and dedication
Youtube videos are deactivate, please enable cookies to use youtube.
The goldsmith's art has never become outdated
The goldsmith's craft is one of the oldest of all the trades, but has never become outdated. At Bucherer, goldsmiths give every single piece of jewellery its shape. They work with the designers' sketches and generate three-dimensional forms.
With their practised hands, they can create filigree works of art from precious metals. As they saw, file and solder away, they do so in unison with the qualities of the metal on which they are working, bringing form to gold and platinum with their steady hands. Consummate perfection is achieved when the piece optimally fits both the wearer and the embellishments.
Jewellery embellishment
How our gemmologists and gem setters work together
Youtube videos are deactivate, please enable cookies to use youtube.
Plenty of experience, steady hands and a keen flair for form
Experience is the most important factor when a good gemmologist chooses gemstones. Our gemstone buyers identify precious stones, assess their quality and provenance and determine their value.
Our gemstone setters then fit the chosen gemstone using burins, cutters and pressers. The goal is for the setting of every gemstone to display it in its best light. The amount of pressure applied is crucial: the stone must not be damaged but should stay in place forever. Gemstone setting is an exclusively manual job that requires great concentration, steady hands and a keen flair for form.
Finishing a piece of Bucherer jewellery
Our jewellery is only finished when it has been polished
Youtube videos are deactivate, please enable cookies to use youtube.
Polishers reveal the piece's true beauty
The final stage in the production process involves painstakingly polishing the jewellery. As the polishing wheels rotate, our polishers bring the precious metals to a magnificent shine in several stages using progressively finer polishes.
For us, jewellery-making is a calling taken up by individuals with a desire to create consummate beauty. The final critical glance reserved for a piece of jewellery is therefore the one that guarantees true satisfaction for our craftsmen. Not until a piece meets the highest quality standards imposed by Bucherer can it be said that the work of art is complete. Enormous amounts of time, care and passion go into each creation from Bucherer. This makes every piece so precious and imbues it with a timeless beauty.
Personalised jewellery
Your dream of individually crafted jewellery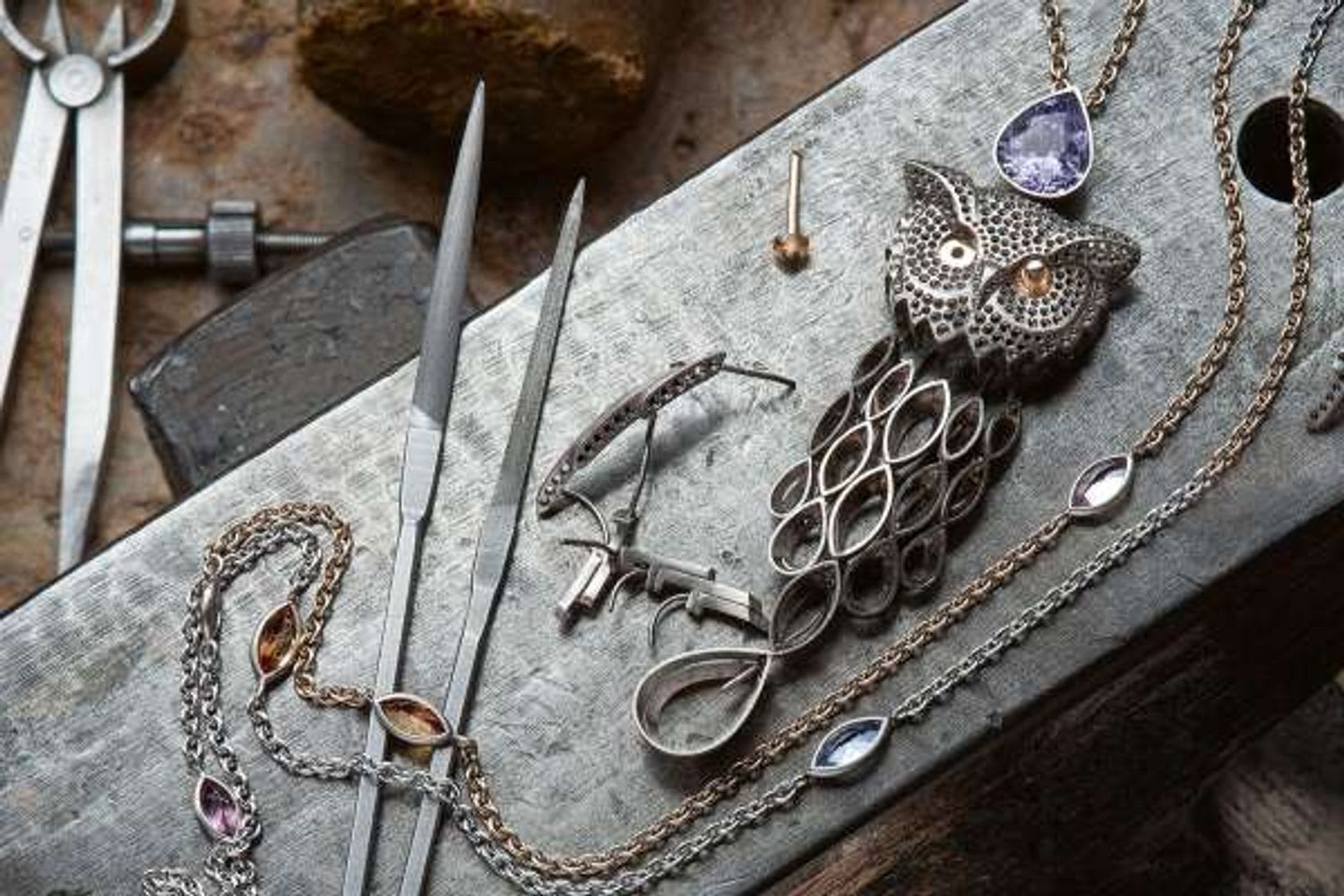 Fashioning a custom-made piece of jewellery at Bucherer
Custom-made jewellery is a special honour
Your order for a custom-made piece begins with a personal consultation at Bucherer. Our designers take special pleasure in turning your individual wishes into sketches. Modifications and ideas are incorporated until the design meets your requirements. At this point, it is up to the goldsmiths to draw on their own traditional skills and turn the sketches into reality.
Often, a customer's request will demand enormous input from our gemmologists, too. They may have to seek out rare or specific gemstones. Supplying tailor-made solutions is a demanding but, above all, exciting task for our specialists. Allowing personal ideas and stories to flow into a piece of jewellery is an honour of a special kind for Bucherer.